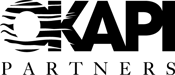 Okapi Partners is a solicitation agent working on behalf of the Weitz Funds. If you are a Weitz Funds shareholder, you can expect to receive proxy solicitation materials from Okapi regarding a Special Meeting of Shareholders slated for October 19, 2022.
YOU CAN ACCESS THE PROXY MATERIALS ONLINE HERE.
Depending on what Funds you hold, you will be asked to vote on two or three proposals. Those proposals are listed on the right-hand side of this page. The proxy materials you receive in the mail include instructions on how to vote, including the options to vote over the phone or online - a process that will take just a few minutes.
Please note, you may also receive a telephone solicitation from Okapi Partners in connection to the upcoming Special Meeting.
You can contact Okapi Partners with any questions, or to vote your shares, at: 877-279-2311. Agents are available to take your call Monday through Friday from 9:00 am - 8:00 pm ET.
Additionally, feel free to contact the Weitz Client Service Team at 888-859-0698 with any questions.
It is our Board of Trustees recommendation that shareholders vote "For" the proposals.
Proposal 1 (All Funds): To approve new management and advisory agreements for each of the Funds between the Trust, on behalf of each Fund, and the Adviser.
Proposal 2 (All Funds): To elect eight (8) nominees to serve as a Trustee on the Board of Trustees of the Trust.
Proposal 3: (Partners III Opportunity Fund only): To approve a change in the diversification status of the Partners III Opportunity Fund from a diversified fund to a non-diversified fund.



It is the Weitz Funds Board of Trustees' recommendation that shareholders vote "For" the proposals.